Contemporary psychoanalysis is a vital, effective, and experiential mental health treatment. Over the last century, psychoanalysis and psychoanalytic training have evolved, integrating the best of psychotherapy approaches including those from infant research, neuroscience, attachment theory, and body-based therapies. Psychoanalytically informed treatment is, at its heart, a process by which people discover a sense of personal freedom and an enduring capacity for satisfying relationships and genuine living.
CPPNJ is dedicated to training skillful and effective psychoanalysts and psychotherapists. Our rigorous program provides a solid foundation in psychoanalytic theory and clinical practice, as well as integrates contemporary developments in mental health treatment. Experienced practitioners, sought-after supervisors, and published authors bring a wealth of knowledge to the CPPNJ faculty.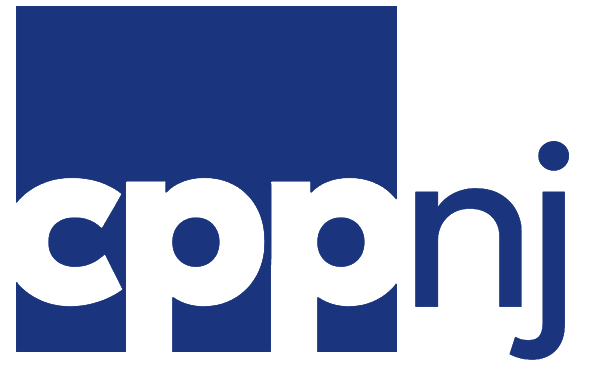 Analytic training engages the intellect and the emotions in profound ways. CPPNJ offers many opportunities to deepen the training experience with formal and informal workshops, seminars, conferences, and social gatherings. The best clinical training for any psychological therapy includes course work, supervision, and personal analysis; CPPNJ offers this to licensed therapists who wish to advance their skills. The formal training element of our program takes place in a nurturing and supportive community of candidates and faculty who will become your peers and colleagues, now and in the future.
Learn about the roots of our organization, as they began in NYC, expanded to New Jersey and merged with other organizations to form who we now are….CPPNJ.
History, Mission, and Values
The Center for Psychotherapy and Psychoanalysis of New Jersey (CPPNJ) was founded in 2009 as a result of a merger between two long-standing and well-respected psychoanalytic training institutes, The Contemporary Center for Advanced Psychoanalytic Study (CCAPS) and The Institute for Psychoanalysis and Psychotherapy of New Jersey (IPPNJ).   The mission of CPPNJ is to bring high quality, accessible and relevant psychoanalytic and psychodynamic training and continuing education to New Jersey.  Our further goal is to increase diversity and accessibility of psychoanalytic training and services to communities that have not previously been reached by the field.
There are three pillars of our institute that define our core mission and identity.  The first is our training programs providing opportunities for extended, in-depth study of psychoanalytic and psychodynamic orientations to clinical work.  The second is continuing education:  CPPNJ is dedicated to providing a variety of annual conferences, workshops, select seminars and mini-courses for all mental health professionals interested in learning more about psychoanalytic/psychodynamic topics.  The third pillar of our institute is our community of colleagues who share a similar outlook and range of interests in their profession.
These pillars both reflect and support a number of core values of our institute.  We strive to be a warm and welcoming community that fosters strong personal as well as professional connections.  CPPNJ and its forebears (IPPNJ and CCAPS) promoted an egalitarian atmosphere within the institute where all members and participants are, fundamentally, colleagues who come together to learn. The founders of our parent institutes tried to avoid replicating the rigid hierarchies they had experienced in their own training programs of the past.
CPPNJ values both comparative and integrative approaches to psychoanalytic thinking.
Our faculty are all trained and experienced psychoanalysts, supervisors, and published authors who bring a wealth of knowledge to the training of psychotherapists.  They represent a full range of psychoanalytic perspectives, including traditional, contemporary and emerging theoretical points of view.  Further, CPPNJ values approaches that integrate psychoanalytic thinking with other treatment orientations and modalities, including couples therapy, trauma-based treatments, DBT, EMDR, Somatic Experiencing, EFT, short-term treatment, neuropsychoanalysis, existentialism and Buddhist psychology.  One of our most important values is that we are a continuous learning community:  the majority of our members are involved in one or more ongoing learning activities, including study groups, peer and mentor-led consultation groups, post-certification coursework and additional certificate training programs in specialty areas such as psychoanalytic supervision. 
CPPNJ is dedicated to diversity. 
Our community welcomes people of all races, beliefs, sexual orientations and gender identities.
CPPNJ values friendship and fun:  social gatherings are an important part of our institute life.
In addition to the spontaneous reunions we have all the time at workshops and conferences, there are three regular social events each year starting with the Fall Welcome Back Brunch, our Holiday/Winter Party and Graduation in June.   CPPNJ meetings and activities take place at a variety of locations throughout New Jersey.
Board of Directors/Governance
Board of Directors
Meryl Dorf, Director
Laura Arrue, Associate Director
Lynn Egan, Dean of Students
Alexandra Granville, Director of Programs
Osna Haller, Treasurer
Janet Hoffer, Director of Training
Melanie Karger, Secretary of Policies and By-Laws
Jonathan Lebolt, Director of Continuing Education
Deborah Liner, Dean of Faculty
Lauren Poleyeff, Candidate Representative
Karyn Reader, Director, Psychotherapy Center
Training Committee
Janet Hoffer, Director of Training
Adrienne Abramowitz, Candidate Representative
Dayna Bandman
Joan Berkowitz
Natalie Brown
Lynn Egan
Debbie Frank
Deborah Greenberg
Susan Masluk
Paige Oszmanski
Program Committee
Alexandra Granville, Director
John Charles
John Caliso
Thomas Johnson
Melanie Karger 
Social Justice Reflection Group
Thomas Johnson, Co-Chair
Rose Oosting, Co-Chair
Christine Highland, Co-Chair 
Candidates' Organization
Li Faustino, Co-Chair
Lauren Spodak, Co-Chair
Christopher Guarino, Secretary
Leslie Tubul, Treasurer
Lauren Poleyeff, Candidate Representative, Board of Directors
Adrienne Abramowitz, Candidate Representative, Training Committee
Affiliate & Student Membership Committee
Debi Roelke, Co-Chair
Mary Toolan, Co-Chair
Melanie Karger
Psychotherapy Center
Karyn Reader, Director
Tara McSorley, Coordinator
Newsletter
Marion Houghton, Co-Editor
Mirel Goldstein, Co-Editor